First TV interview by Apple CEO Tim Cook [video]
Brian Williams of NBC Rock Center interviews Apple CEO Tim Cook.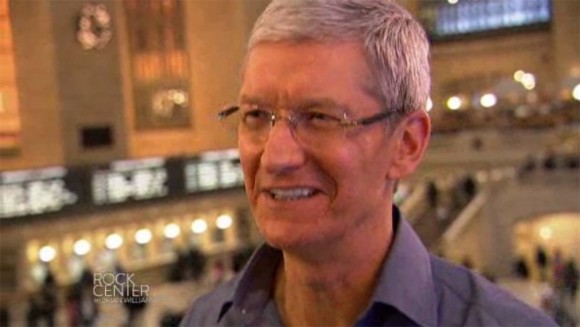 In the interview, the Apple CEO revealed that the iPhone engine is made in the US, iPhone glass is made in Kentucky, and next year one of the existing Mac lines will be produced in the United States. About Apple's future, Tim Cook said:
"Our whole role in life is to give you something you didn't know you wanted. And then once you get it, you can't imagine your life without it."
Part 1 of Cook iN Charge, 11 minutes:
Part 2 of Cook iN Charge, 8 minutes:
Thanks to NBC for making the video available outside of US, it works in Canada for me.
9to5Mac has a transcript of the video. They also put up a low quality rip:

Related Posts