Shameless: Google copies Apple iPhone 4 Bumper case
Google not only copied the Apple iPhone Bumper product design, they had to copy the name too.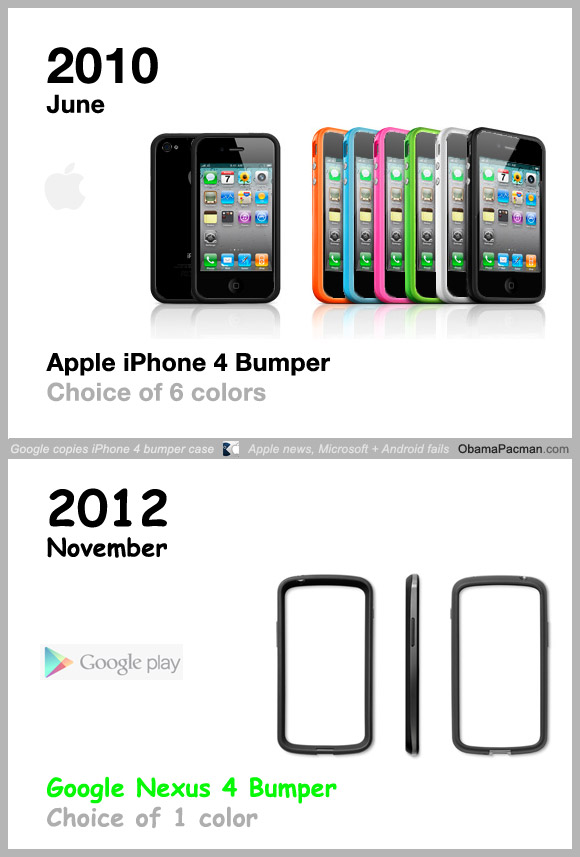 Can't make this up. The two year late Google knockoff is called the "Nexus 4 Bumper". Surely nothing inspired by the "iPhone 4 Bumper" of 2010: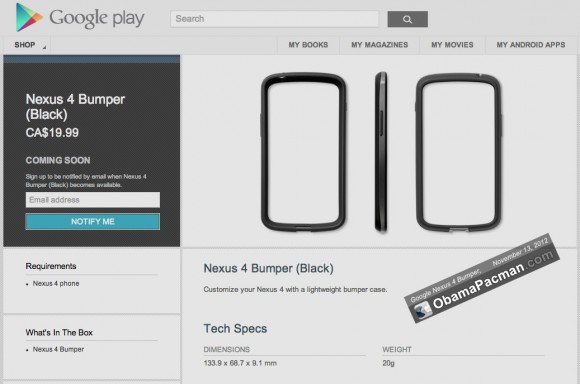 The Apple iPhone 4 bumper launched with choices of six colors: Black, White, Green, blue, Orange, and Pink. Meanwhile, in November 2012, Google currently provides the many "choices" of one single color with undetermined shipping date.

Related Posts