Despite hurricane Sandy, iPad mini launch drew near record crowd in NYC
The 7.9-Inch iPad mini is such a disappointment.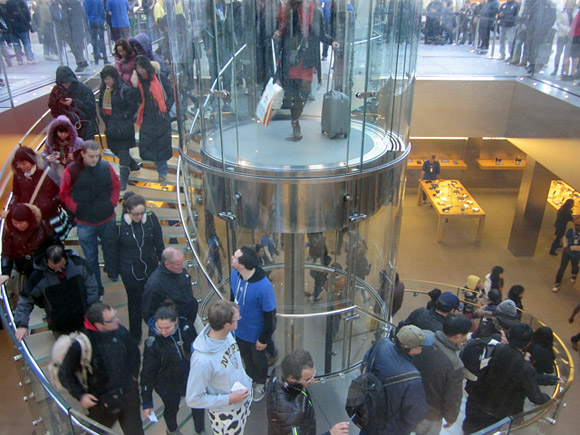 Fortune article on the November 2, 2012 iPad mini launch at the flagship Fifth Avenue Apple Store:
"And by 9:56 a.m. — four minutes before the doors finally opened — I counted 801 men, women and children. Only the iPhone 4 (1,300) and iPad 2 (1,190) drew bigger crowds."
Impressive.
Photo and tally by Fortune writer Philip Elmer-DeWitt.

Related Posts