Plant vs. Zombies for iPhone or iPad [$0.99 Sale]
One of my favorite games is on sale for a limited time on the App Store.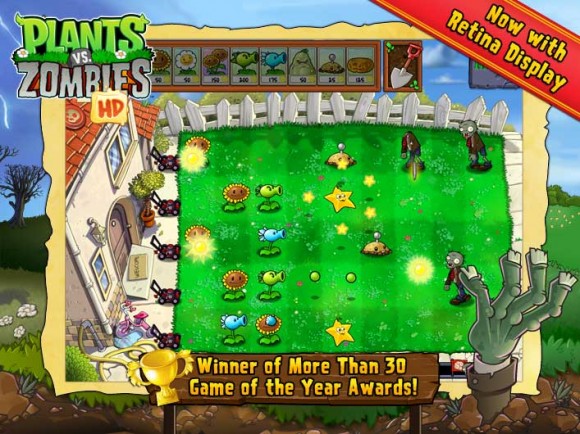 I love playing the tower defense game Plant vs. Zombies on my iPad because with ability to multi touch, this game plays much better than on a computer. Download:
The game was recently updated with Retina display menu. However, there is currently no iPhone 5 wide screen support and not all graphics are updated to Retina display. And yeah, the in app purchases are optional. You can play to unlock content.

Related Posts