Apple introduces pencil thin 7.9-Inch iPad mini
Along with the 4th gen 9.7-Inch iPad, Apple introduced the pencil thin 7.9-Inch iPad mini.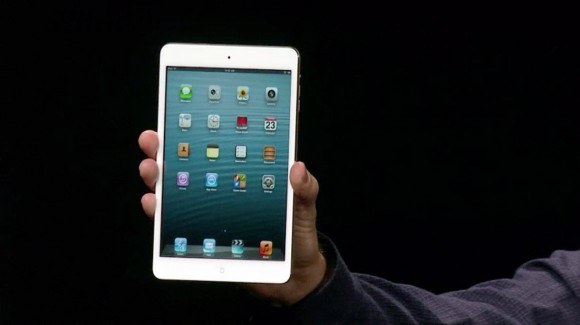 Today, Apple introduced the new iPad mini with 7.9-inch LED-backlit Multi-Touch display with IPS. It uses iPad optimized apps, with over 275,000 and counting.
The almost 8 inch display is one-third larger than 7 inch iPad competitors. However, when viewing a web page, the display aspect ratio of the iPad mini shows 67% more content than the 7-Inch tablets on the market. Despite having a larger screen, the iPad mini have bezels narrow enough that it can be held with one hand.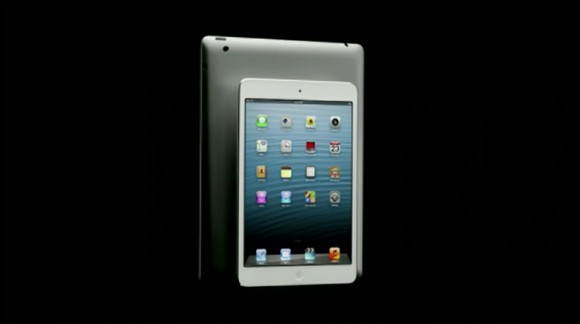 iPad mini has 720P front iSight camera, and 5MP rear camera with f2.4 lens. The rear camera can record 1080p HD video with stabilization and face detection.
Battery life: up to 10 hours surfing the web on Wi-Fi. iPad min comes in two colors: White & Silver / Black & Slate.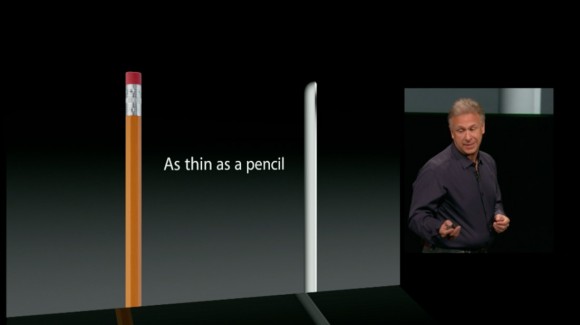 Prices for 16GB / 32GB / 64GB storage:
iPad mini Wi-Fi: $329 / $429 / $529
iPad mini Wi-Fi + cellular: $459 / $559 / $659
Availability:
Pre-order this Friday October 26
Wi-fi version shipping November 2 in 34 countries
Wi-Fi + cellular version shipping two week later in US and then will roll out to other countries later

Related Posts