Apple introduces 4th gen iPad: "iPad with Retina display"
The new iPad is no longer the new iPad. 6 months after Apple introduced the 3rd generation iPad with Retina display, Apple introduced the iPad 4.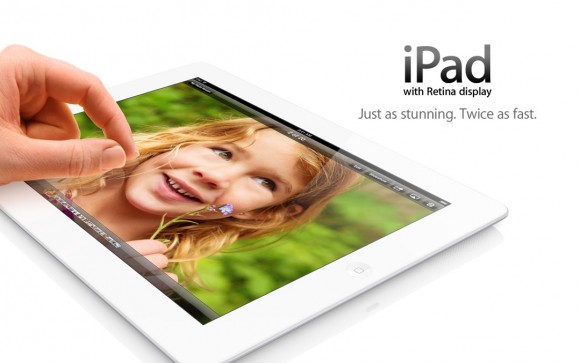 The fourth generation iPad will come with A6X chip, which will provide twice as fast CPU and GPU performance. And of course Retina display. iPad 4 will also comes with lightening connector. Battery life stays the same "up to 10 hours".
Price is the same as iPad 3 and starts at $499. iPad 2 still available for $399. Mobile data option is available for all versions of iPads. Availability:
Pre-order "iPad with Retina display" on October 26.
Wi-fi version shipping November 2 (in 34 countries)
Wi-Fi + cellular version shipping two week later in US and then will roll out to other countries later

Related Posts