Nokia Faked Lumia 920 Photos & Video
Microsoft partner Nokia touts the capabilities of its new Windows 8 Phone. Too bad it got caught faking the video and photos.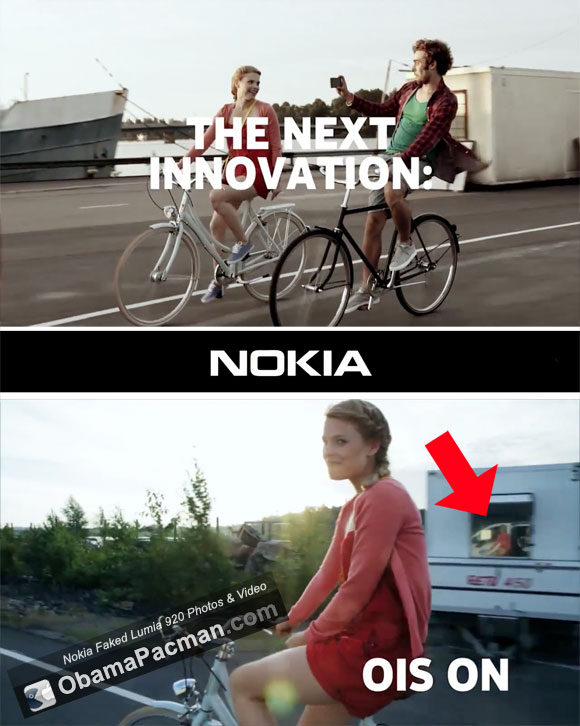 "On Wednesday Nokia showed its new Lumia 920 smartphone with PureView camera technology, which is supposed to shoot exceptionally clear photos and video. To help explain the feature, the company posted a video demonstrating the Lumia's optical image stabilization, a feature that reduces blur and camera shake in images and makes them look better in low light.

Too bad that the video wasn't even shot with a Lumia phone. In the video, a reflection can be seen of a cameraman holding a camera that is clearly not a smartphone. […]

The company has since amended the videos to include a disclaimer."
Here's the video of the Nokia Lumia 920 Camera:
Wait, that's not all. It turned out that Nokia faked the Lumia 920 camera photos on its website too. Surely they are confidence in their own technology. At least Windows 8 has a great design.

Related Posts