iPhone 5 Blueprint Wallpaper [download]
Previously, we posted about the iPhone 4 blueprint wallpaper. Now the iPhone 5 version is available for download by its creator Brad Hellyar.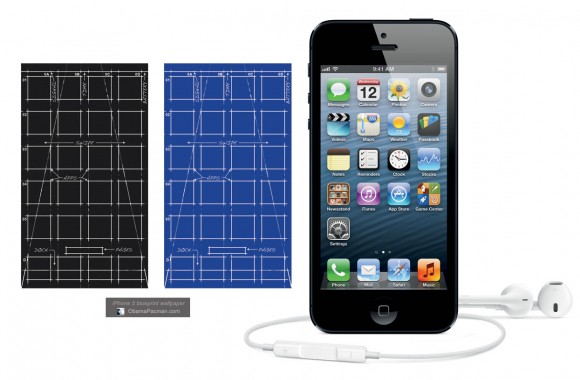 Brad told ObamaPacman:
"Saw your post on the blueprint wallpaper. Thanks for giving proper credit. I have the iPhone 5 version finish if interested. (You are the first I have sent this too)."
You can download the 640 x 1136 iPhone 5 blueprint wallpaper by Brad Hellyar here (on deviantart):
How to install these iPhone 5 Wallpaper:
Click image to view large image
Hold large image to save
Go to iPhone Settings, Wallpaper, Camera Roll to set
These wallpapers should also work with the fifth generation iPod touch when the new 2012 iPod touch becomes available this fall.

Related Posts