iPhone 20 Design Leaked!
The iPhone 20 will be the perfect phone for a Jedi.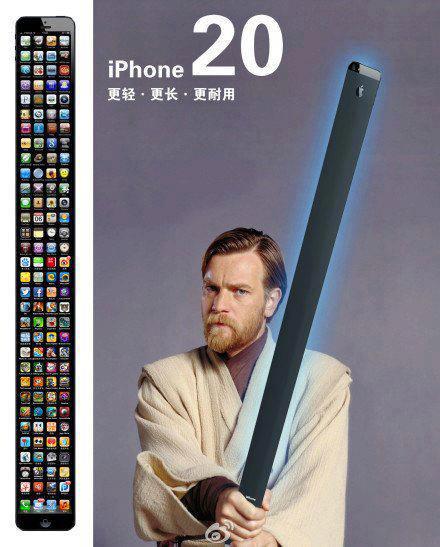 Previously, we noted iPad, iBoard, & iMat evolution. Now, some iPhone 5 humor.
Apple released iPhone 5 this week with what some are called the 4-Inch giraffe display, thus looks like some Chinese person made this graphic. Rough translation: something something longer.
Twitpic via @Cocoanetics.

Related Posts