Apple Website Leaked New LTE iPhone 5 Name, New iPod touch & iPod nano
As if the press invite for the September 12 event doesn't confirm it (note keynote invite shadow shows 5), Apple website leaked the new iPhone name.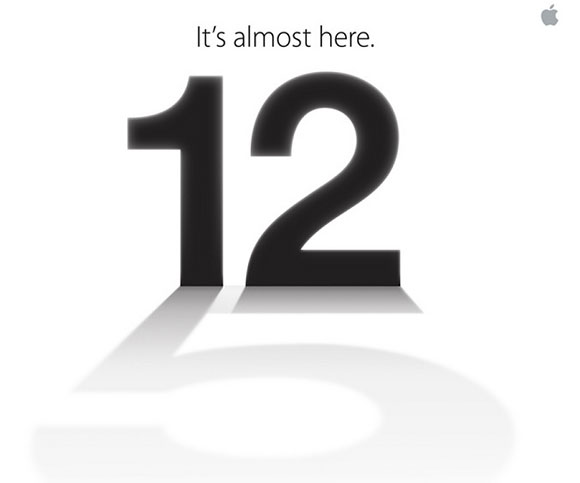 Today, Macrumros discovered that Apple website's search engine leaked the name of the new iPhone prematurely when user searchs for "iPhone-5″.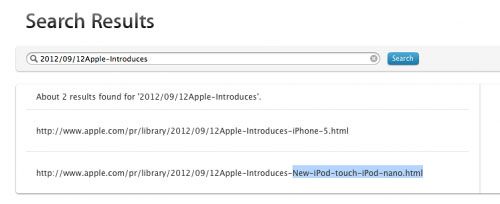 Apple website also confirms new fifth generation 2012 iPod touch, and new iTunes. A similar search also confirms the iPhone 5 will have LTE.
The names for the new "EarPod" headphones and internal name of the new dock cable were revealed by 9to5Mac. iPhone 5 and new iPod touch will come with what's internally called "Lightning" dock connector cable with 9-pins. An adapter will be available to convert the popular 30-pin dock connector cable to the new smaller dock connector.
Although the new 2012 iPhone is called iPhone 5, it's actually the 6th generation iPhone:
2007: iPhone
2008: iPhone 3G
2009: iPhone 3GS
2010: iPhone 4
2011: iPhone 4S
2012: iPhone 5
Previously:

Related Posts