Samsung Copies Genius Bar [SameSung]
There are innovative companies that make unique products and services, and then there's Samsung.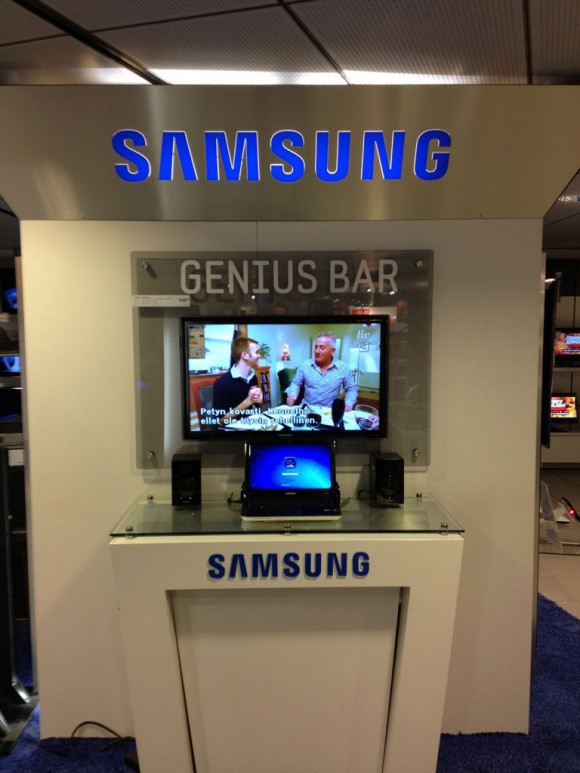 Samsung "Genius Bar" booth photo by Jyrki Wahlstedt @jyrkiw via @jdalrymple of The Loop. Jyrki told ObamaPacman this photo was taken in February 2012 at Stockmann department store of Helsinki, Uusimaa Finland.
Keep it real fake SameSung. Apple opened its first stores with Genius Bar in 2001. The Genius Bar trademark was filed in September 2001 and received registration in August 2004. Surely Samsung didn't know anything about it.
In 2011, Samsung used Apple's trademarks Safari and App Store icon for its Italian store. And when making a slightly different copy takes too much work, Samsung used iPhone screenshot on its product page. Surely Samsung didn't slavishly copy Apple.

Related Posts