Rugged waterproof iPad nüüd case from Lifeproof now available
Drop resistant iPad 3 and iPad 2 waterproof case from Lifeproof now available for pre-orders.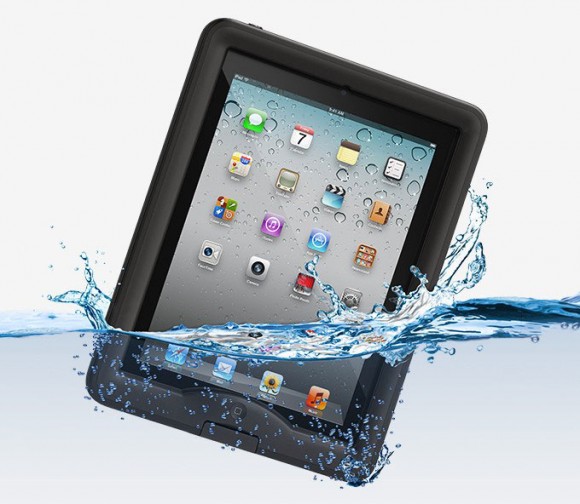 Today, ObamaPacman got an email from Lifeproof (maker of rugged waterproof iPhone case) that its waterproof iPad case is available for pre-orders.
LifeProof nüüd Case, $149.99, free shipping in US and Europe:
Water Proof: Fully submerge to 6.6 feet for 30 minutes
Dirt Proof: Totally sealed from dirt and minute dust particles to the IP- 68 rating
Snow Proof: Fully enclosed to keep out all melting snow and ice to the IP-68 rating
Shock Proof: Designed to Military Standards to withstand drops from 4 feet
Specs:
Double anti-reflective coated "real glass lens"
Size: 10.43 x 8.18 x 0.81 Inches ( 265 x 208 x 20.5 mm)
Weight: 9.97 ounces (310 grams)
Warranty: 90 day warranty, or 1 year with registration
The case comes with free iPad cover stand, which will ship later.

Related Posts