Find My iPhone + Maryland Police helped David Pogue recover his lost iPhone
New York Times writer David Pogue lost his iPhone on an Amtrak train, and the story went viral.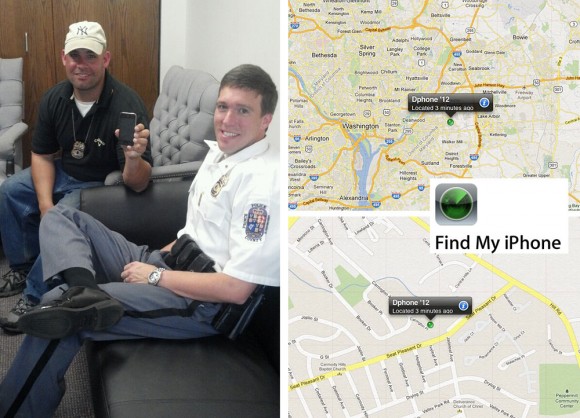 This Monday, David Pogue lost his iPhone. On Thursday Find My iPhone notified him that the iPhone is back online. @Pogue tweeted the location (map 1, map 2) to his 1.2 million followers and the story spread quickly.
Where Is David Pogue's iPhone:
"I spent three days going through the five stages of phone loss ó denial, anger, bargaining, depression and kicking myself. Then, suddenly Thursday, Find My iPhone sent me an e-mail, saying that the phone was back online and had been located. It was in Seat Pleasant, Md., which my Twitter followers informed me is a rough neighborhood."
Maryland's Prince George's County police heard about it through Gizmodo, and within hours after Pogue's lost iPhone went viral, the story had a happy ending, as announced by @PGPDJulie. After a long search at the house, the iPhone was found in the backyard.
David Pogue wrote in the article comment:
"When the police questioned the homeowner, he confessed to having taken the phone from the train–and to tossing it in the yard when the police arrived. I decided not to press charges; I just wanted the phone back."
Well, at least no one had to chase down the iPhone thief.

Related Posts