Facebook for iOS Gets Fast Native App Upgrade
Facebook finally upgraded its iOS app from a slow web wrapper to something built with the Apple SDK.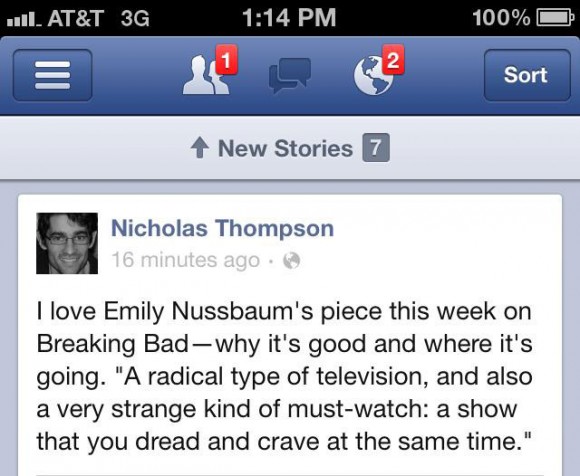 Facebook, universal app for iPhone, iPad, and iPod touch is a free download.
Version 5.0 of Facebook iOS app brings these updates:
Twice as fast to launch
Smooth scrolling
Notifications without reloading
Photos "opens right away", swipe down to close
Droids drool: on the August 23, 2012 announcement at Facebook.com/news, the Fandroids are of course crying about lack of update on their second rate platform.

Related Posts