WTF? UK Judge: Apple Must Post "Samsung Did Not Copy iPad" Notice
Sad day in the history of intellectual property rights.
On July 6, judge Colin Birss ruled Samsung Galaxy Tab 10.1 did not copy the Apple tablet because it's "not as as cool" as the iPad. Now, he is ordering Apple to publish advertise that the Samsung tablet did not copy the iPad.
"The notice should outline the July 9 London court decision that Samsung's Galaxy tablets donít infringe Appleís registered designs, Judge Colin Birss said. It should be posted on Apple's U.K. website for six months and published in several newspapers and magazines to correct the damaging impression the South Korea-based company was copying Apple's product, Birss said."
Apple is appealing the ruling.
Is the judge blind or what? Surely Samsung did not copy Apple iPad and iPhone design, here is the proof: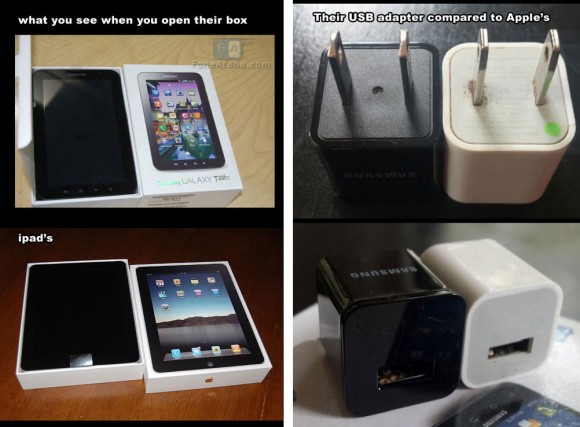 In contrast, the United States Federal court found the Samsung "Galaxy Tab 10.1 to be substantially similar 'in the eyes of the ordinary observer' to the D'889″ and ordered the a ban of the Samsung tablet. The judge noted that the patent "will likely withstand Samsung;s validity challenge".

Related Posts