Samsung Vancouver Store Copies Apple Store [SameSung]
Another day, another knockoff from shameless Samsung.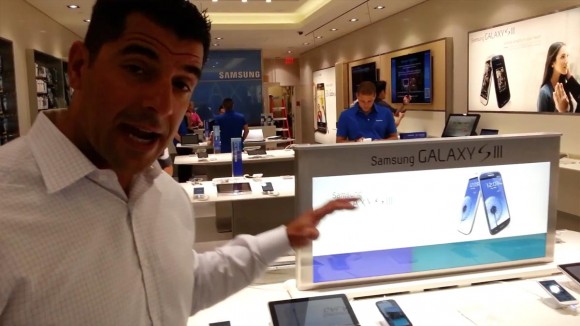 Vancouver Sun reported that Samsung just opened its first North America store in Burnaby, a suburb of Vancouver Canada. Here's a preview video with Nelson Lemos, Samsung's director of channel sales:
As anyone can see the SameSung store is Apple Store "inspired". Those with sharp eyes can see the Samsung store even copied Apple Store's interactive iPad display, using the same design. There are more similarities than differences.
But here's what SameSung thinks. Said James Politeski, president of Samsung Canada:
"These stores are based purely on our own time and place and space."
The similarities must be a coincidence, some might argue. Yes, Samsung must have happened to not copied Apple's App Store icon, not copied the iPhone maps graphics from 2007 on their web site, and not copied design / packaging from Apple iPhone & iPad.
[via Cultofandroid]

Related Posts