Nas' Band Performs with 3 Macs on Colbert Report
Rapper on his 10th album performs on Colbert Report. Spot the Apple laptops.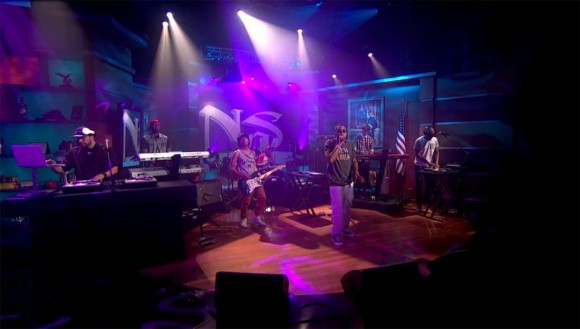 The two song performance by multi-platinum artist Nas and his band was a promo for his 10th album "Life Is Good" [Deluxe Edition on iTunes / Deluxe Edition
]. Not my type of rap. But many love his music.
NAS: "The Don"
NAS: "Daughters"
Watch the July 17, 2012 full Colbert Report video from our favorite TV comedy news comedian.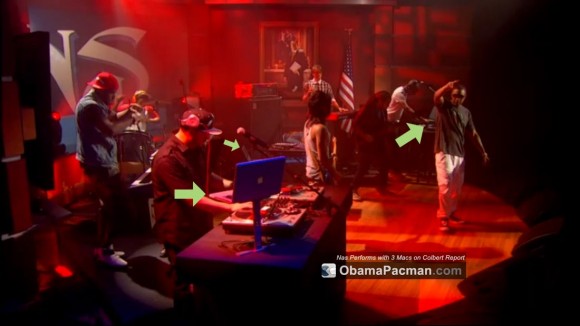 Related Posts