Mobile Browser Market Share: iOS 65%, Android 19%
More proof that Android activations do not equate to usage.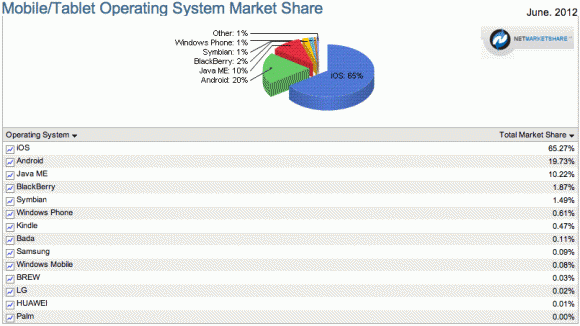 Google claims more Android devices are being "activated" than iOS devices, but NetMarketShare's latest mobile OS share shows that iOS continues to dominate Android when it comes to real life usage. The data of mobile / tablet operating system use during the month of June 2012:
65.27% iOS
19.73% Android
10.22% Java ME
1.87% BlackBerry
1.49% Symbian
0.61% Windows Phone
0.47% Kindle
0.11% Bada
0.09% Samsung
0.08% Windows Mobile
0.03% BREW
0.02% LG
0.01% HUAWEI
0.00% Palm
This historical market share data from July 2011 to June 2012 shows that Android is not close to catching up.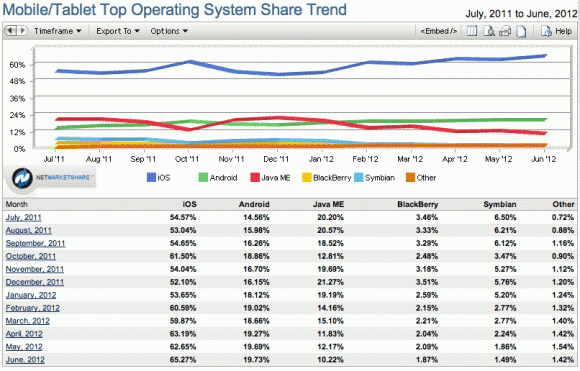 Their methodology page mentions the data is an aggregate of 160 million unique visitors per month to their partner sites.
But with iPhone, iPad, and iPod touch, doesn't Apple iOS consists of more devices? Well, Android also consists of phones, tablets, and iPod touch knockoff, so that's not an excuse for the Android drones.
Besides leading the market with user engagement, Apple iOS also earns the highest mobile phone customer satisfaction.

Related Posts