WSJ: Apple to Abandon Google Maps
Apple expected to evict Google Maps this year, preview as soon as next week.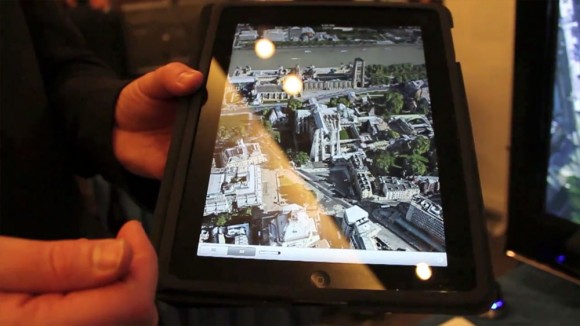 Due to Android's effort to copy the iPhone, Apple has been preparing for the eventual change of map services since 2009. Recently Apple "began licensing data about road-traffic conditions and local businesses from around the world." Apple is expected to present a developer preview of iOS 6 with 3D mapping at WWDC 2012 next week.
Wall Street Journal explains why Apple is making the move and the potential impacts in "Apple and Google Expand Their Battle to Mobile Maps":
"In the short term, Google will lose some ad revenue and miss out on data about what local businesses people are searching for – which it uses to pitch retailers on buying certain ads. Longer term, it is likely to hurt Google's ability to generate map-related revenue, according to former Google employees. [...]

Members of the Google Maps team in recent months have told colleagues they worry about Apple replacing their program, given that as many as half the people who access Google Maps own Apple devices, says someone familiar with the matter."
Google recently started charging companies to use Google Maps, so Apple's version would be a welcoming choice for developers switching from Google Maps.
Image: C3, Apple owned 3D mapping company.

Related Posts