Virgin Mobile USA Offering $30 iPhone Prepaid "Unlimited" Plans in June
Starting June 29, 2012, Sprint based Virgin Mobile will offer three pre-paid no contract iPhone plans with unlimited text and data.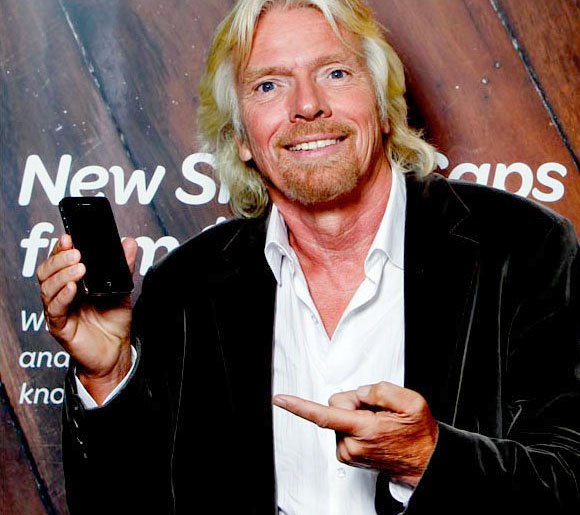 Today, Virgin Mobile announced its new pre-paid iPhone plans.
"Virgin Mobile USA announced today it will offer iPhone to its prepaid customers beginning Friday, June 29. Virgin Mobile will offer iPhone 4 and iPhone 4S with its Beyond Talk unlimited data and messaging plans as low as $30 per-month."
All three packages come with unlimited messaging and unlimited 3G data. These are the prices for those who auto-pay by Credit, Debit, or PayPal ($5 more per month without auto-pay). The fine print? Unlimited data includes 2.5GB/month of full speed data.
$30 per month: 300 minutes
$40 per month: 1200 minutes
$50 per month: unlimited minutes
The company will sell iPhone 4S for $649 and iPhone 4 for $549. No words on whether the iPhones are unlocked but they should be SIM unlocked at that price.
Cricket Wireless USA iPhone Prepaid Plans
Recently, Cricket Wireless announced a $55 per month unlimited plan starting on June 22. The company will offer $150 subsidy on iPhone 4S and iPhone 4 (they are not unlocked). Fine print for unlimited data: "Fair usage policy of 2.3GB per month." Cricket is also CDMA, with roaming agreement with Sprint.
There's a rumor that Sprint's Boost Mobile will offer prepaid iPhone plans in September, but Boost Mobile spokesperson told PC Mag that "we don't comment on rumors or speculations".
US Phone Subsidy
Why is it much cheaper than contract based plans from other carriers? It's all about the phone subsidy. As Michael DeGusta / @degusta noted:
Virgin: $0 iPhone discount for $30/month.
Cricket: $150 discount for $25/month more.
AT&T/Verizon/Sprint: $450 discount for $50/month more.
Some might hope that AT&T and Verizon will offer pre-paid iPhone plans in the future, but since those carriers have more infrastructure and coverage than Sprint, don't hold your breath.
Image: Richard Branson at Virgin Mobile Australia iPhone 4 launch.

Related Posts