Twitter Client TweetBot Mac App Coming Soon
Mac version of the great Twitter client for iOS is being tested now on Retina MacBook Pro.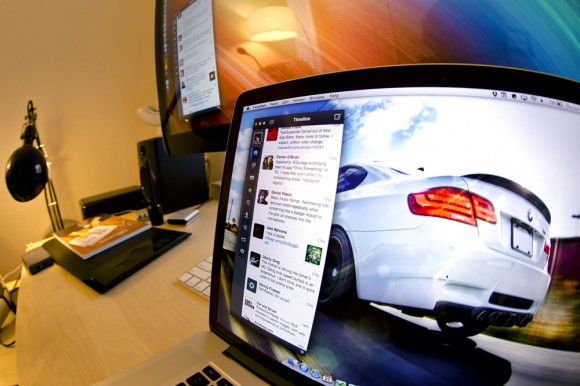 TweetBot designer Mark Jardine, tweeted photos (tweet 1 and tweet 2) of his new MacBook Pro's Retina display. And lo and behold, it's running a Mac version of TweetBot! We've zoomed in: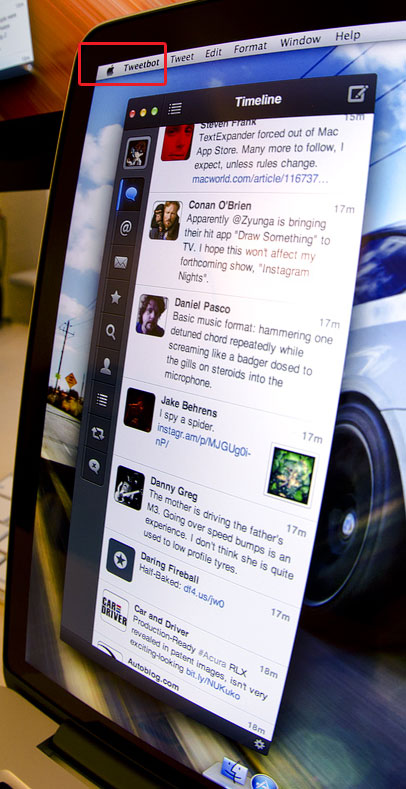 That's exciting news. Tapbots' developer Paul Haddad joked (tweet 1 and tweet 2):
"I'm revoking @markjardine's tweeting privileges."
"I'd be cool an post some screenshots, but I don't have a retina MBP so why bother."
We like TweetBot for iPhone and iPod touch, and TweetBot for iPad. So we'll love to get it on the Mac. We'll let you know when it's available for download.
The question is, does it run on 4 screens simultaneously?

Related Posts