Stephen Colbert Sings the National Anthem of Amercia
Colbert embraces the Mitt Romney iPhone App.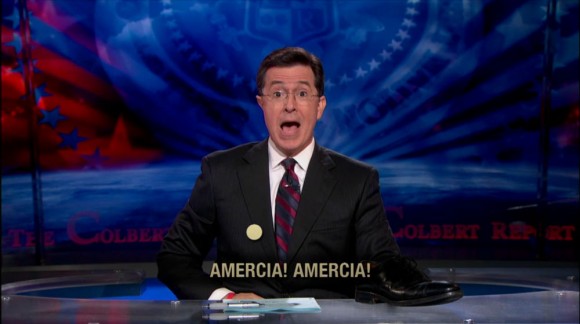 The Colbert Report makes fun of Mitt Romney's innovative iPhone app for Amercia. The four minute video starts around 3:35 in this clip, or watch the full episode from May 30, 2012.
Mitt Romney for Amercia app was updated to 1.0.1 to correct the spelling problem.
On iOS? Watch the Flash video using:

Related Posts