How to: Sign PDF Using Mac OS X Preview and Facetime Camera [video guide]
Free app to create electronic signatures and sign PDF documents on a Mac is already build in to OS X. Here's how to use it.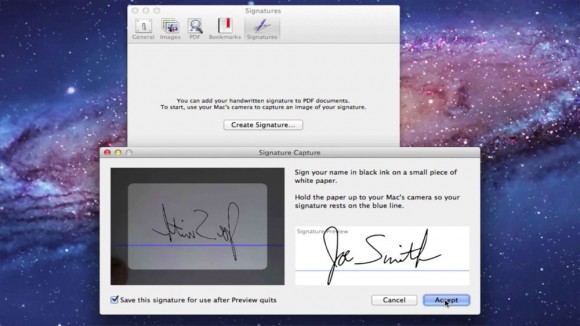 Video: Sign PDF on Mac
Video by MacWorld with a great tip to sign documents using the Preview App on OS X 10.7 Lion (not in Snow Leopard).
1. Go into preferences for Preview
2. Create signature
3. Use Facetime / iSight camera to capture your own handwritten signature
4. Click "Show the Annotations Toolbar"
5. Choose signature and resize
You can even manage multiple signatures or have a one-time use signature. Neat. See additional Mac guides from our collection here.

Related Posts