Samsung = Windows + Google + iOS [SameSung]
At least the SameSung parrot doesn't exclusively copy Apple.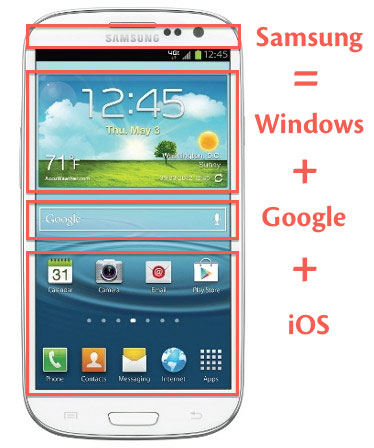 Image created by Kontra, "a veteran design and management surgeon". Posted to his blog, Counter Notions. And here's his tweet:
Samsung, the simple equation: yfrog.com/oegn8wmp

— Kontra (@counternotions) June 8, 2012
In March, despite evidence to the contrary, Samsung VP of design denied copying Apple. Maybe cut and paste describes Samsung's process better.

Related Posts