New MacBook Pro: 4K Retina Display + Radically Thin, $2199
New Apple laptop is thinner than Phil Schiller's finger!!!! 0.71″ Inches thin.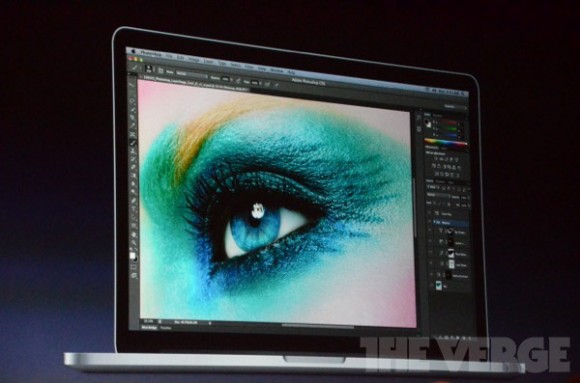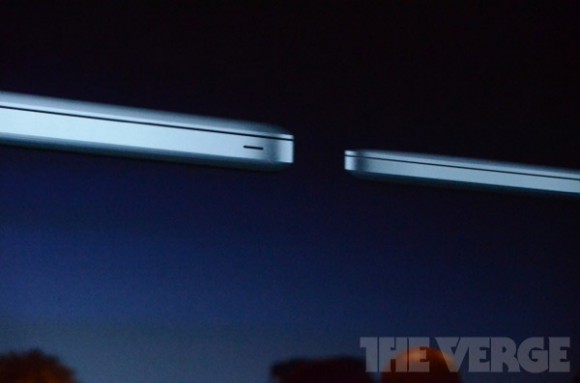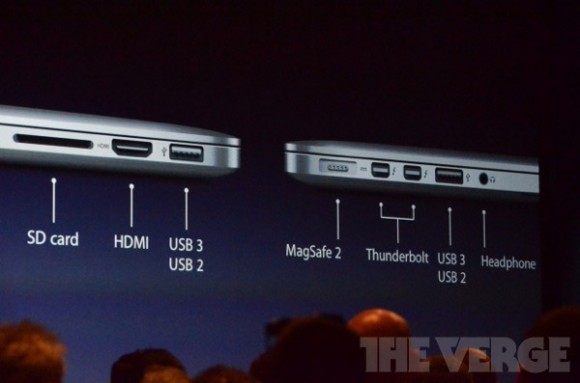 New 2012 MacBook Pro is AS THIN AS the MacBook Air:
Height of two USB = 0.17 inch
15.4 Inches
2880 x 1880 = 5 million pixels (aka 4K display)
Anti reflective glass
Up to 7 hours of battery life
Ivy Bridge
HDMI port
USB 3.0
Two Thunderbolt ports
Up to 2.7GHZ quad-coare
Up to 16GB RAM
Comes with asymmetrical RAM for basically imperceptible fan sound.
Starts at $2199
15.4″ Retina Display
2.3GHz quad-core i7
8GB RAM
GeForce GT 650M 1GB
256GB SSD flash storage
7 hour battery
0.71″, 4.46 lbs
Shipping today
via the verge

Related Posts