Microsoft's Disappointing History of Tablet PC / Mobile Device Failures
Michael DeGusta and AP's Peter Svensson on Microsoft's continued underachiever status when it comes to mobile devices.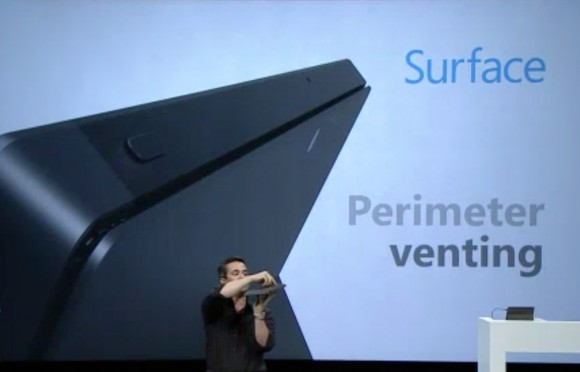 Microsoft introduced Surface tablet with heat vents this week. It has some great "hands on" (actually "hands off") reviews but will it catch up to the iPad? Not if the Microsoft's history of failures repeat and repeat and repeat itself.
Michael DeGusta notes various unsuccessful Microsoft products:
Tablet PC, Windows CE, Pocket PC, Windows Mobile (for Smartphone), UMPC, Zune, Slate PC, Windows Phone 7 (Series), Kin, Windows RT, Surface.

— Michael DeGusta (@degusta) June 19, 2012
Peter Svensson for The Associated Press wrote about "Microsoft's long and tortured history in tablets", including:
2002 Tablet PC (Windows for XP Tablet PC Edition)
2003 Smart Displays ("cheaper alternative" to tablet pc)
2006 Project Origami, such as Samsung Q1 UMPC with 2 hour actual battery life
2008 Microsoft Surface, now rebranded "PixelSense"
2008 Courier, the dual screen tablet CGI concept
2010 Slate Tablet, such as HP Slate
And we add:
So far, Microsoft's spray and pray strategy hasn't worked in the past decade. And we believe the currently prototype Surface tablet will continue that trend.
Similar to the HP TouchPad tablet, Microsoft killed Windows Phone Kin in 6 weeks. What's to say Microsoft won't kill Surface tablet?

Related Posts