iOS 6 Maps Powered by TomTom, Not OpenStreetMap
Great news for iOS users.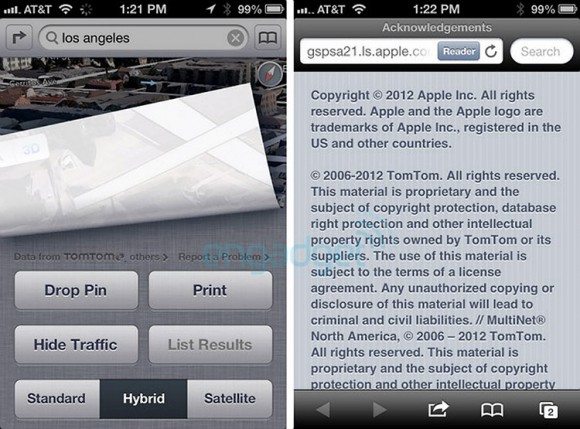 Engadget discovered that TomTom is the primary iOS 6 maps provider, as noted in iOS 6 developer preview.
TomTom was founded in 1991 and has been providing navigation services even before Google was born.
I think TomTom map data is better than the possible option of OpenStreetMap (used by Four Square, Wikipedia, and others, but can be vandalized) for mission critical navigation. That should provide a lot of confidence for the switch to evict Google Maps.

Related Posts