iOS 6 Apple Maps App, Video Demo
This 4.5 minute video demos major features of iOS 6 Apple Maps app on an iPad.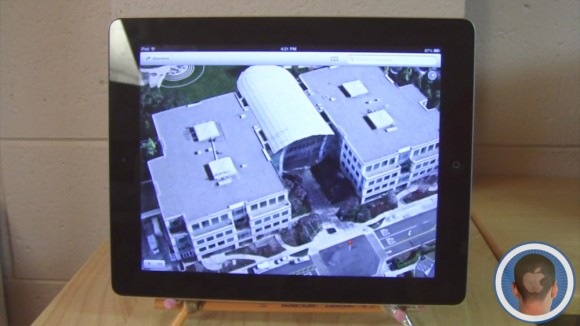 Video: iOS 6 Maps App Walkthrough
iOS 6 Maps app walkthrough video by Cult of Mac demos:
2D maps overhead view
3D maps with building outlines
3D photographic map view
Siri integration
Integrated reviews, location details
Directions (turn-by-turn is on iPhone only)
Neat that you can rotate both forms of 3D maps.
Video also demos innovative pencil + rubber band iPad stand.

Related Posts