Instapaper Adds Background Updates by Location
New update adds automatic background download using geo-fencing, just like Apple's iOS 5 Reminder app.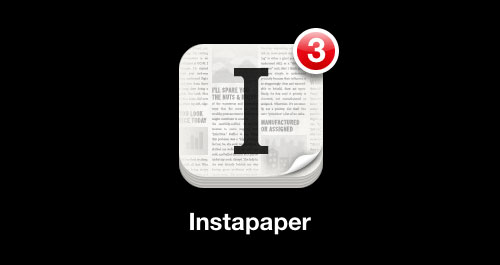 Instapaper blog on 4.2.2 with background update locations:
"iOS doesn't yet permit apps like Instapaper to automatically download new content in the background on a regular schedule, but Background Update Locations can get most of the way there for a lot of people. Simply add up to 10 locations that you enter and leave often, and Instapaper will frequently update without manually launching it."
Creator of Instapaper Marco Arment credits News.me for the technique. He also believes Apple is working on the feature for third party apps and might preview it with iOS 6 at 2012 WWDC. I surely hope other apps adopt this while minimizing use of battery life.
Download Instapaper on App Store: $4.99 Universal App. Instapaper is a service that saves web pages as text only for offline reading. Over 140 iOS apps have Instapaper integration, and you can also use a bookmarklet on a computer to send content to Instapaper.

Related Posts