Google Pulls a Microsoft: Announced 3D Maps with No Release Date
Today, the Mountain View company demos it can copy the Microsoft vaporware / future-ware strategy.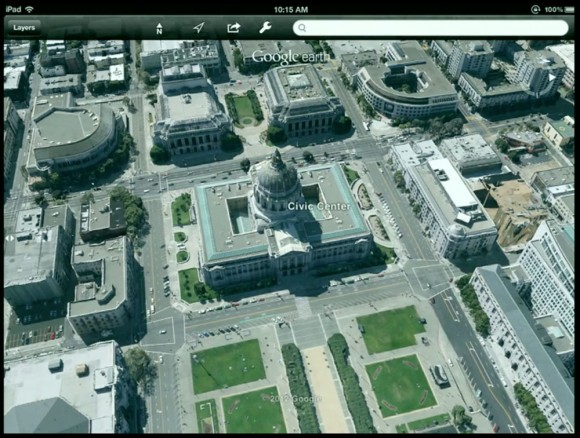 Shortly before Apple introduced its long rumored iPad, and after it was discovered that Apple might own "iSlate" domain name, Microsoft introduced the HP Slate at CES. No concrete release date was announced for the tablet at the time. The HP Slate eventually came to the market late, under polished, and overpriced; it was no iPad competition.
Today, in its hour long presentations to the press, Google spent only the last few minutes showing its "next dimension" 3D maps. There is no release date except for the vague "coming soon" slide. Apple is expected to demo iOS 6 with Apple's own 3D maps next Monday. Coincidence?
And the funniest thing is that Google demoed it with an iPad. Perhaps there is a problem when Google can't even demonstrate a technology using their own in house "open" Android platform.
Video: 2012 Google 3D Maps vs. 2011 C3 iPad 3D Map Demo
Google June 6, 2012 "Next Dimension of Google Maps" demo with iPad starts around 44 minutes:
Here's a video of Photorealistic 3D Mapping on an iPad from February 2011:

Related Posts