Drop Test: Galaxy S3 vs. iPhone 4S. The Winner?
The above video, done by AndroidAuthority, shows Samsung's premier phone, its Galaxy S III, being bested by the iPhone 4S in a drop test. The video shows the Samsung Galaxy S III kicked the bucket while its chief competitor, the 4S, end-up looking rather beaten up, but still kicking!
Well, in the end Android Authority didn't exactly come out and say that the iPhone was a superior or better quality phone, rather instead they simply asked their readers if they still thought that the Galaxy was the better phone. Kind of a cop-out, but not a complete cop-out. They could have simply not posted the video, but thankfully they did. Bravo on their part. May the better phone win!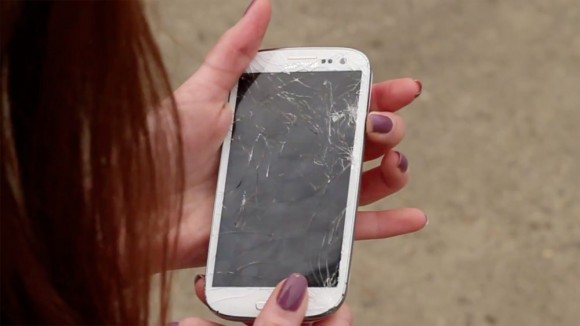 Editor's note: no wonder why customer satisfaction of Samsung is down. Here's the summary of the Android Authority drop test:
Back drop

iPhone 4S: minimal damage
Samsung S3: minimal damage

Side drop

iPhone 4S: minimal damage
Samsung S3: screen cracked

Front drop

iPhone 4S: glass broke but "this touchscreen still works"
Samsung S3: "less cracked but touchscreen stopped working"
[via gizmodo]

Related Posts