Architectural Plans of New Apple Cupertino Campus 2
City of Cupertino just published the latest set of must see Apple Campus 2 plans, including that of the underground auditorium.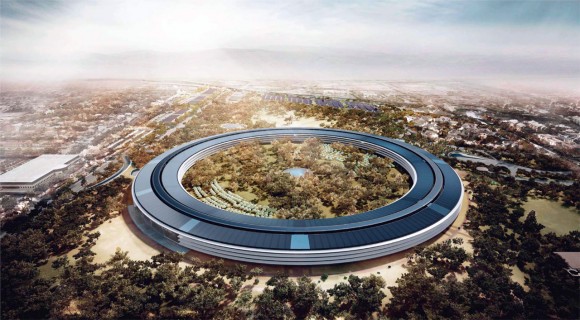 Beautiful.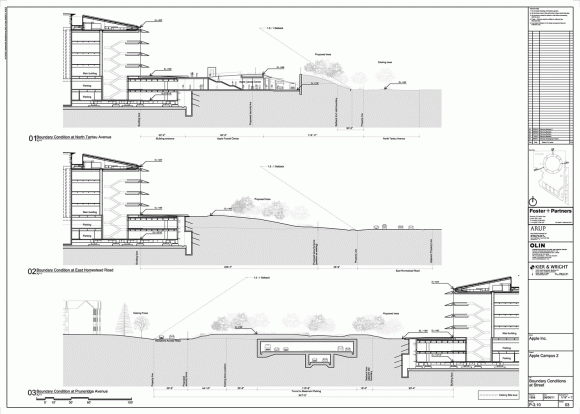 First publically proposed by Steve Jobs in 2011, Apple Campus 2 will have solar panels on the roof, underground road, and plenty of trees. Floor plan also reveals the design of underground auditorium, where the press will go for future Apple press events.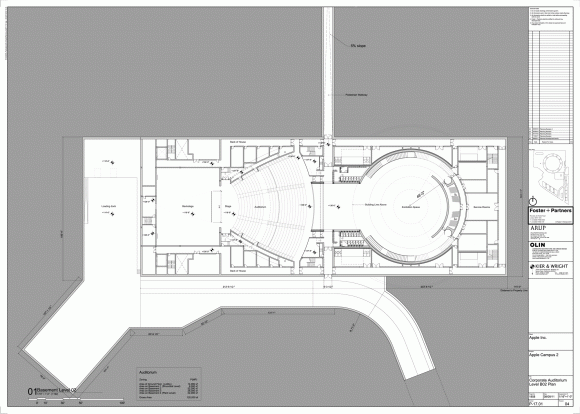 Landscaping of Apple Campus 2: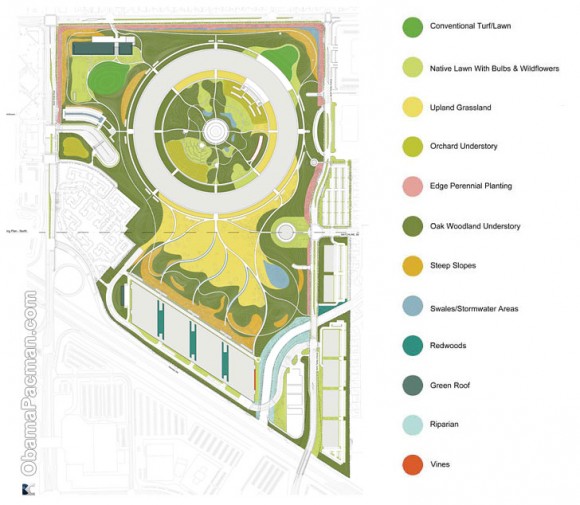 Architectural design by:
Fosters + Partners (London)
Arup North America (San Francisco)
OLIN Landscape Architecture and Urban Design (Philadelphia)
Kier & Wright (Santa Clara)
Hint: thicker border next to each architectural plan credits which firm is responsible.

Related Posts