The 1996 Apple Camera: QuickTake 200 [Video]
From nearly 20 years ago, this was Apple's third and final standalone digital camera.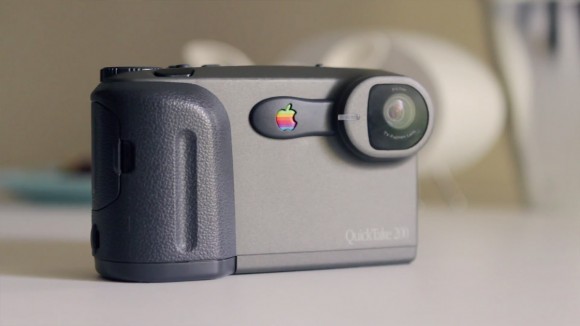 Video: Apple QuickTake 200 digital camera
"A near identical copy of the Fujifilm DS 7, the Quicktake 200 is another example of Apple's failed foray into consumer electronics in the mid 90's."
Plus: f2.2 lens, vibrant colors
Minus: old technology by today's standards
It may not seem like much now but when it was introduced, Time Magazine ranked the Apple Quicktake as one of the "100 greatest and most influential gadgets from 1923 to the present".
The camera line, among other products, were axed shorter after Steve Jobs returned to Apple in 1997.
Recently there is some rumor that Apple could make a standalone camera. ObamaPacman believe that's unlikely due to Apple's focus on seamless integration of features on iOS devices, such as high quality iPhone camera.

Related Posts