YouTube Tip: Video Control Keyboard Shortcuts
Control YouTube video playback with your Mac (and probably PC) keyboard!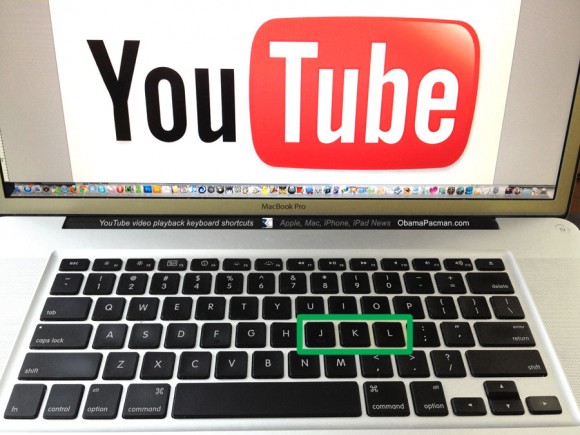 Dan Frakes discovered this YouTube trick by accident. Press any of the following 3 keys to control the YouTube video playback on a Mac.
J: Rewind 10 seconds back
K: Pause or play
L: Forward 10 seconds forward
Things I've Discovered On Accident #367: When watching a YouTube video, J, K, and L work as 10s back, pause/play, 10s forward, respectively.

— Dan Frakes (@danfrakes) May 25, 2012
We note: works when the video is NOT in full screen mode. You need a different set of keyboard shortcuts when playing YouTube video in full screen (talk about inconsistency!):
Left arrow: Rewind 10 seconds back
Space: Pause or play
Right arrow: Forward 10 seconds forward
Here's one of Dan's video you can watch and try. It's at tip about OS X screenshots and using the built in "Grab" app:
Our thoughts: Those are unusual keyboard placements, as most Mac power users put their left hand on the keyboard and right hand on the mouse or trackpad. Perhaps a left-handed person coded the shortcut?
Now, if only there is a shortcut to prevent YouTube from pausing to buffer when changing resolution or watching a video full screen…
Like this tip? Check out more Mac tips on ObamaPacman.
Yes, we know about using the Space key to pause / play YouTube videos, but that only works well in full screen view (in non full screen mode, the space key can sometimes move the page down if the video is not selected).

Related Posts