US Senator Dick Durbin Uses iPad to Work on Billion Dollar Transportation Bill
Probably much more efficient than bringing hundreds of pages of documents with him.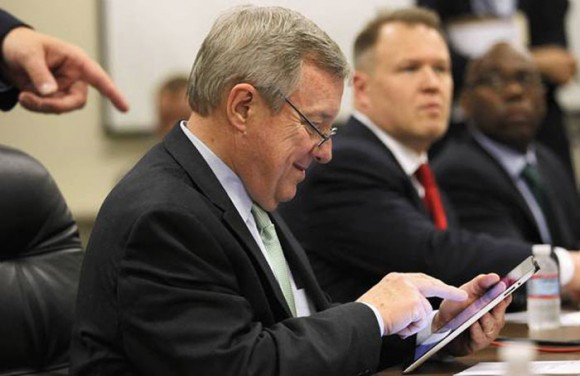 US Senator Dick Durbin, Democrat from Illinois, works on a federal bill to fund mass transit. Senator Durbin with his iPad at the May 2, 2012 open session with CTA transportation officials at Union Station, Washington D.C.
Photo by Abel Uribe for the Chicago Tribune article about the federal transportation bill.
iPad is used to save time and money by individuals and organizations.
Other iPad use in government:

Related Posts