US Release: Facebook Pages Manager iPhone App
Few days after soft launch, Facebook releases the pages management app for iPhone in the US App Store.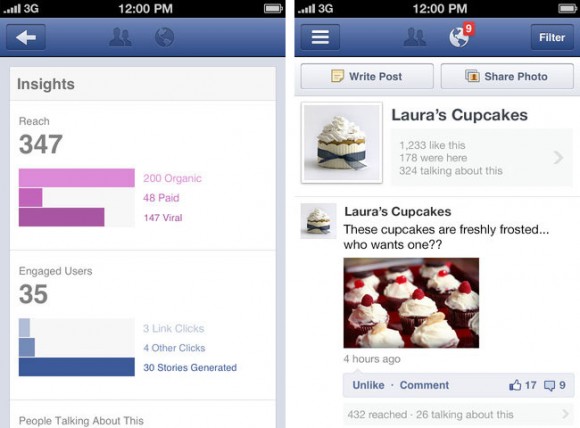 Download Facebook Pages Manager. Free on the App Store, Version: 1.0, Size: 2.9 MB, in English or Spanish. Features:
Post new updates and photos as your Page
Get notified about new activity on your Page when it happens, no matter where you are
Respond, post and comment as your Page while you're on-the-go
Manage all your Facebook Pages from one app
View your latest Page Insights
The app has the same version number as one released last Thursday. Thus, Facebook probably held its release to ramp up server capacity, so they don't pull a Diablo 3 error code 37.
Not available for Android at this time.

Related Posts