Track 8, The iOS Music Player With Metro U.I. Look & Feel!
Above is a simple but very beautiful music player, Track 8, for the iPad that just happens to feature Microsoft's Metro U.I. It's from Ender Labs and costs $1.99, and from what I can see it's a winner. Simple, yet elegant, this may not have all of the bells and whistles that other music players may have, but for a person like myself it looks to be just what the doctor ordered.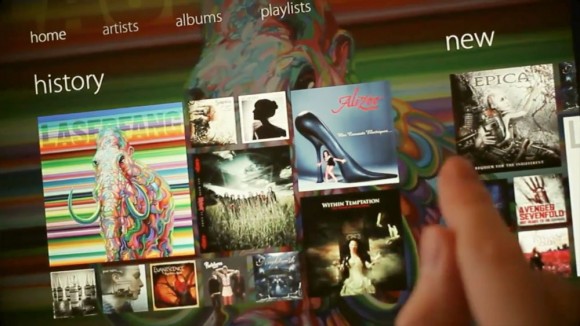 According to the developer:
"Your music library doesn't have to look ordinary. Track 8 brings the Metro experience to the iPad with an exciting music player. Browse and play your music in an immersive visual experience of album artwork and artist images. Features:

Explore a clean Metro interface
View background images of artists from Last.fm
Quickly find and listen to your recently played, new, and most played albums
Customize the appearance of Track 8 to fit your personal style
Enjoy beautiful artist, album, and playlist views
Search for songs at breakneck speeds "
Apparently, there are some issues when running Track 8 on jail broken devices so it's recommended that you run it on the latest iOS version, but I have to wonder, as did Gizmodo, if this app will eventually run afoul of Microsoft's legal department. That I don't know, but I do know that I like the way this app looks and works, because, quite frankly, it's simple beautiful!
[Editor's note: Track 8 was just updated. Developer: "Fixed major bug on 5.0.1 and 5.1.1 that caused crashing. Sorry!"]

Related Posts