Time Travel with WhatWasThere Augmented Reality iPhone App
Neat app. Free on App Store.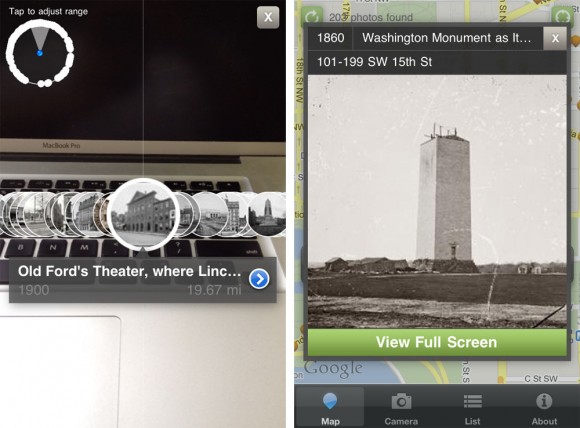 WhatWasThere is a "portable portal into the past" with great augmented reality mode. The app "allows you to tour familiar streets to see how they appeared in the past." Features:
See historical photos near you with map mode, list mode, and augmented reality camera mode
Overlay historical photo over your camera view by adjusting photo transparency
Click "i" for more info on photo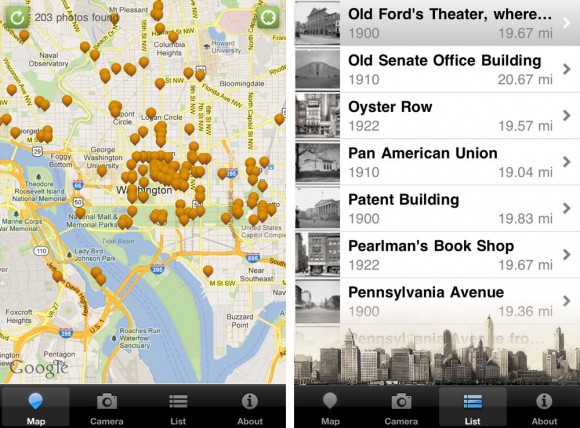 Looks to be a great version 1.0 app. It was released February of 2011 but there has been no update since then.
They should change their "tour familiar streets" claim, because although the numbers of photos available in a city can be in the hundreds, it'll probably never be a street view of the past. But being crowd sourced, you can upload photos at WhatWasThere.com
We haven't seen an augmented reality cake with this app yet.
[via Book of Joe]

Related Posts