Steve Jobs Played FDR in Internal Apple Corporate Video "1944″
You might have heard of Apple's 1984 ad, but what about the world war 2 based 1944 featuring Steve Jobs, Macintosh, and brainwashed zombies.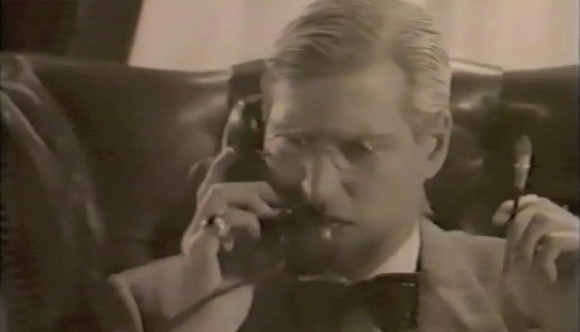 Video: Steve Jobs FDR Scene in 1944
Network World got its hands on this rare Apple video, in which Steve Jobs plays U.S. President Franklin Delano Roosevelt rallying the troops in the battles of Apple vs. IBM.
"Entitled '1944,' the almost 9-minute full version was Apple's in-house takeoff on '1984,' the iconic first Macintosh TV ad that caused a sensation during that year's Super Bowl. Set as a World War II tale of good vs. IBM, it is a broadcast-quality production (said to have cost $50,000) that was designed to fire up Apple's international sales force at a 1984 meeting in Hawaii. A copy of '1944′ was provided to me by one-time Apple employee Craig Elliott, now CEO of Pertino Networks, a cloud-computing startup located two blocks from Apple in Cupertino."
Steve Jobs as Allied Commander FDR:
"General, you and your brave fighting force have a rendezvous with destiny. Your battle will be long, it will be hard, but it will be won. I am sure your victory will be great… Insanely great."
Apple Macintosh (and later Mac OS X) already won that war:
Watch the Steve Jobs scene above, and the full 9 minute (iOS friendly) "Apple 1944″ video on Network World site. I am surprised that this video stayed a secret for 28 years. That's some pretty serious cone of silence.

Related Posts