May the fourth be with you: Star Wars Pit Droids iOS App [Free Download]
This Universal iOS App for iPhone, iPad and iPod touch is free this weekend, courtesty Lucas Arts and the unofficial Star Wars day.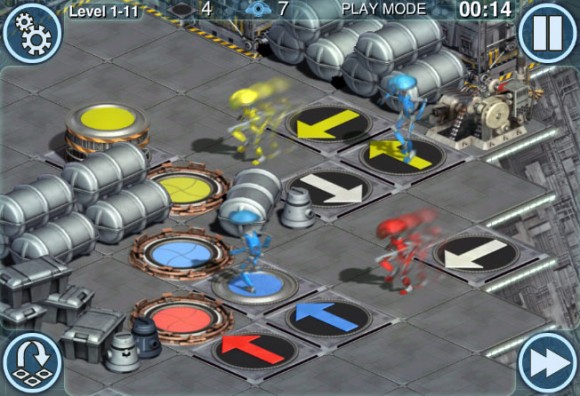 Star Wars Pit Droids is a puzzle game where you redirect different color pit droids to the correct portals, by placing colored arrows or universal arrows. Sounds simple, but to get 3 stars, the challenge is to make shortest route while minimizing tiles used.
The 310 MB puzzle game is normally $1.99 but you can download it for free this weekend from May 4 to May 6. Maybe LucasArts isn't completely evil after all, as Mr. Plinkett would like you to believe.
Pros: Easy to pick up, gets difficult. Obstacles and hexagon tiles are introduced gradually. It has Game center leaderboard and achievements.
Cons: No Jedi Kittens with light sabers. No iPad 3 retina graphics.

Related Posts