Samsung Samsung Galaxy S 3 "S Voice" Copied Siri
New Samsung S III phone shamelessly ripped off the highly popularized iPhone feature, Siri.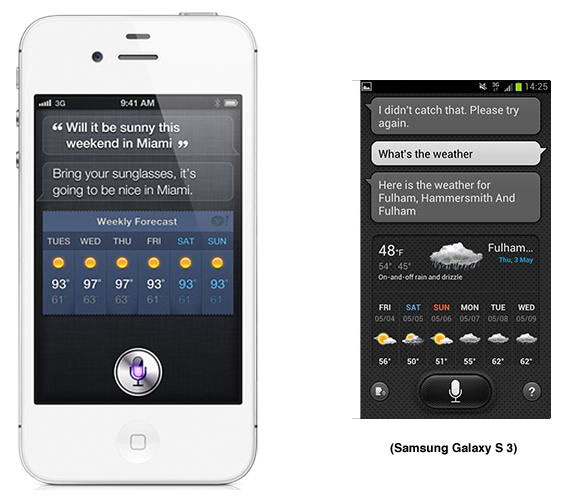 Innovation, by Samsung. (from their new phone introduced today)twitpic.com/9gurwj

— Sebastiaan de With (@sdw) May 3, 2012
Today, Samsung introduced their new Android phone, the Samsung Galaxy S III. It has "S Voice", which somehow looks similar to Siri from the iPhone 4S. Must be a coincidence.
Image tweeted by Mac user @sdw Sebastiaan de With, Chief Creative Officer at @doubleTwist. Via Cult of Mac.
Apparently Samsung's VP of design has the easiest job in the world. Surely Samsung did not copy Apple.

Related Posts