Report: 91% of Moms Want iPad Over Flowers
What do moms want for mother's day?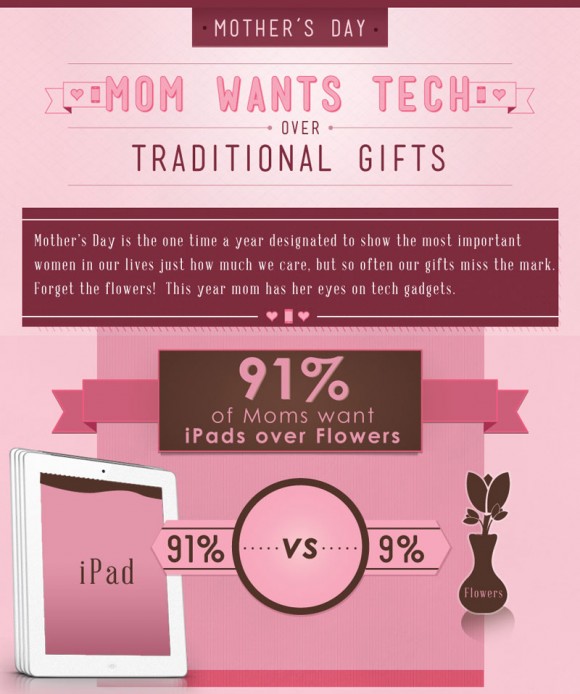 Mother's Day Survey results by techbargains.
When asked if they rather receive an iPad or flowers, 91% of moms answered iPad, and 9% answered flowers.
But the odd thing is when iPad is classified under a tech gadget, then the "gadget" demand is lower compared to flowers. Here's the overall summary:
Tech Gadget: 31%
No Gift: 16%
Food / Restaurant: 16%
Flowers: 13%
Service: 9%
Other: (Jewelry: 7%, Entertainment: 3%, Home Decor: 3%, Clothes: 2%)
Those who want tech gadgets, 51% want tablet, and out of those who want tablet, 58% want iPad vs 18% who want Kindle Fire. Also, 16% of moms who want tech gadgets want a MP3 player (aka iPod). More on techbargains site.
Last year, I gave my first generation iPad to my mom. She loves it.
When is Mother's day? Ask Siri that very same question and Apple's personal assistant would tell you Sunday, May 13, 2012.

Related Posts