Paperless Workflow for Mac, iPad, and iPhone [MacSparky Field Guide]
iPad exclusive book explains how to manage a paperless workflow.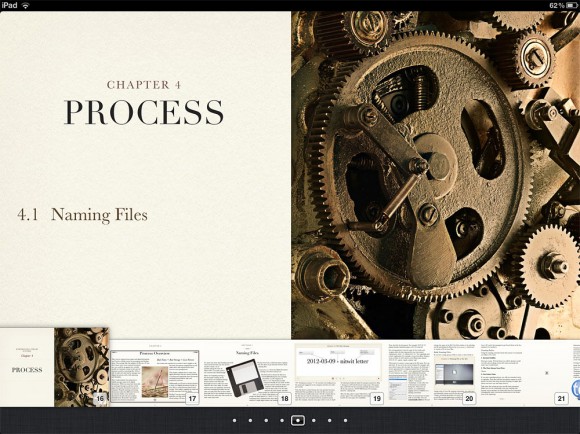 The MacSparky Field Guide to going Paperless:
"The book is a deep dive on paperless workflows for the Mac, iPad, and iPhone. It takes full advantage of iBooks Author and includes picture galleries, interactive images, movies, 32 screencasts, and nearly 27,000 words. There is over an hour and a half of video. Not only does this book tell you how to go paperless, it also shows you."
This iPad book is $9.99 on iBookstore ($4.99 launch price), and free preview is available (we've included 2 pages from the book in the gallery). The book contains over 1.5 hours of video and screencasts, so it's a large 850MB download.
MacWorld contributor David Sparks explains why he became paperless:
"How much money is spent every year on copies? How many hours are wasted sifting through piles of paper to find that one special document? How many trees get cut down to feed our paper neurosis? In short, what is the financial, emotional, and time-out-of-our-lives cost to satisfy this fear we have about getting rid of paper? Too high."
ObamaPacman reaction:
The MacSparky Field Guide to going Paperless is a detailed but easy to read book that explains the electronic document workflow and how to accomplish it. The book is perfect for individuals and organizations looking to reduce the cost of handling paper.
Years ago, I helped a multi-million dollar business become paperless. This book described many of the same solutions and more.
I've been almost paperless since I got my iPhone. The color printer is collecting dust. I only use the laser printer to print shipping labels for Obama Pacman stickers and white iPhone 4S & 4 skins.
Apple needs to make iBooks app available for Mac

Related Posts