New 4-Inch iPhone 5 Rumored with Taller 1136 x 640 Display
Details of iPhone with larger displays leaked.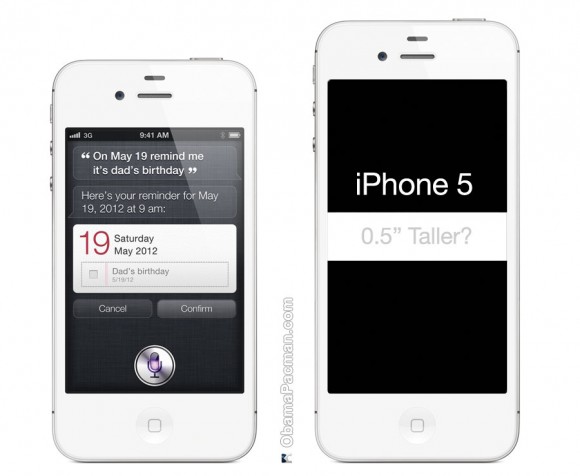 Current iPhone 4S and iPhone 4 have a 3.5 inch 640 x 960 Retina Display. But Apple is reportedly testing iPhone 5 with taller 3.95 inch displays.
"We know of two next-generation iPhones in testing with a larger display: the iPhone 5,1 and iPhone 5,2. These phones are in the PreEVT stage of development and are codenamed N41AP (5,1) and N42AP (5,2). [...]

The new iPhone display resolution will be 640 x 1136. That's an extra 176 pixels longer of a display. The screen will be the same 1.94 inches wide, but will grow to 3.45 inches tall."
Since Apple is likely to keep the same 326ppi Retina Display, the new iPhone display would grow 0.54 inches. That should make it still usable with only one hand.
Apple redesigns the look of the iPhone every two generations, so the new 2012 iPhone is also expected to get a new design. Release date of iPhone 5 aka "The New iPhone" is expected this fall, perhaps October of 2012. It is expected to use a variant of the Apple A5X processor used in the iPad 3.
Illustration by ObamaPacman. Note: the home button is not going to get any smaller, at least not with the current design.

Related Posts