Microsoft Windows 8 copies AOL 1996 Design
It only took Microsoft 16 years to copy AOL design.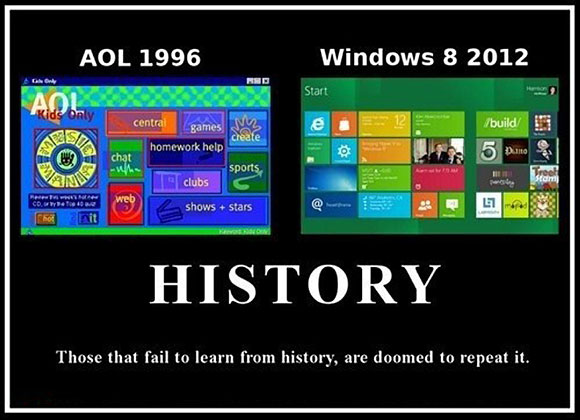 AOL 1996 = Windows 8 2012
No wonder even Window XP user dislike Windows 8, which is expected to be released later this year, similar to Blackberry 10.
Image via @notcom.
ObamaPacman enhancements:
1. Slight enlargement
2. Restored border. Removed failblog Mthruf.com watermark from image. The watermark covered some of the image border (that means they did not make the image), and their post contained no credit.

Related Posts