Marathon Infinity iOS App [New Release]
Old school FPS newly released as free download for the iPhone, iPad, and iPod touch.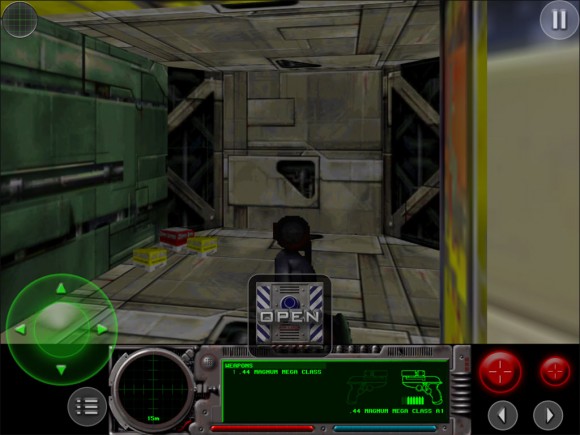 Marathon Infinity [App Store], the final game of Marathon trilogy, was released this week on the App Store as a free Universal app. It comes with all the levels, including 5 secret levels, in low resolution early 90's graphic. There are optional in app purchase: unlocks HD Mode $1.99, Master Chief Mode $0.99, and Enhanced Reticules $0.99.
The Marathon saga — Marathon 1 [download], Marathon 2: Durandal [download], and Marathon Infinity — was available on the Mac first. It revolutionized first person shooters by including an interesting story. It is also one of the first games to include 3 axis mouse look, when PC shooters such as Doom were limited to moving horizontally.
Like the other Marathon titles ported to iOS, the developer did a nice job porting the game over. However, I don't like the gameplay due to the game age:
Old physics, level design, AI
Game control originally made for mouse and keyboard
Maybe someone could remake it with modern physics?

Related Posts