Lady Gaga Uses Mac and iPad
American fashion photographer Terry Richardson is hanging out with Lady Gaga on her Asia tour. And he is sharing many behind the scenes photos of Lady Gaga concert, dress, and set!
Here's Lady Gaga holding Hello Kitty flowers sent by fans in Tokyo: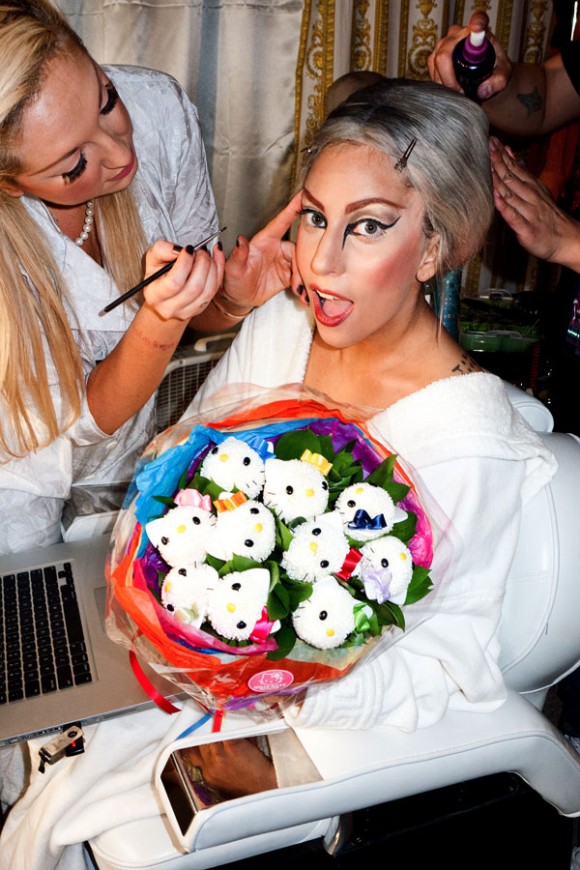 Looks like a 17″ MacBook Pro (three USB ports), just like mine.
What is the bouquet made of? We can't tell but we enlarged this Hello kitty flowers photo: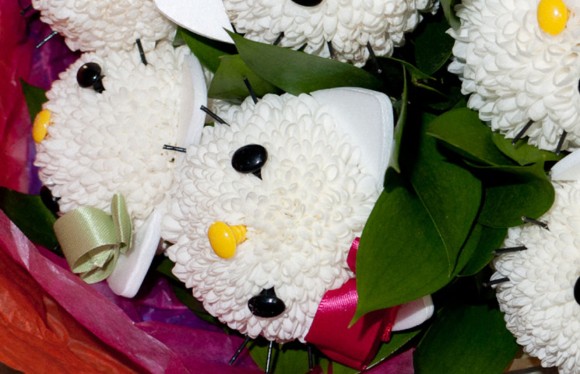 Here's a photo of Lady Gaga with iPad and Freddie (not Freddie Mercury, who Gaga said is her number 1 inspiration):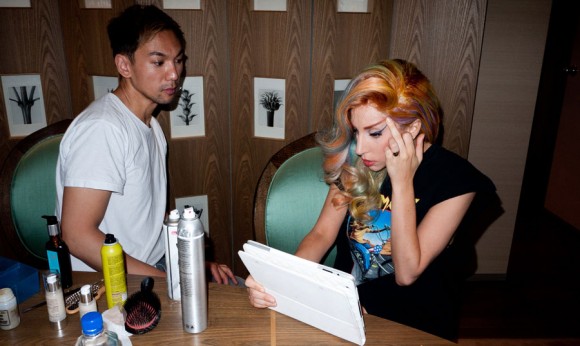 Terry Richardson works with a number of celebrities such as Rihanna, Beastie Boys, and Penelope Cruz. His work is published in Harper's Bazaar, Rolling Stone, GQ, and other magazines.
You can see more of his work, outtakes, and personal photos on Richardson's photo blog, Terry's Diary. A few percent of his work is NSFW. But hey, it's art.

Related Posts