Google Search Launches "Knowledge Graph"
Knowledge Graph will display related search terms and summary of information on Google search results.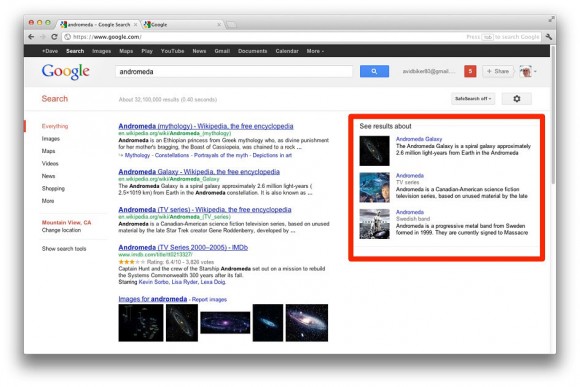 "Today, Google is launching one of its most ambitious and interesting updates to its search engine in recent months. Starting in a few days, you will start to see large panels with additional factual information about the topic you were searching for take over the right side of Google's search result pages."
Besides showing what other people search for, Knowledge Graph could also show alternative data from Wikipedia and other sites.
If you search for Leonardo da Vinci, it can also show his paintings such as the Mona Lisa, The Last Supper, and his self portrait. It can also show related searches such as Michelangelo, Raphael, Vincent van Gogh, Pablo Picasso, and Rembrandt.
Google Search Knowledge Graph will be rolled out to all customers in a few days. It is said to hold data about 500 million people, places, and things. Here's its promo video:

Related Posts