Animated GIF Maker, GIF SHOP for iPhone [free download]
Take a few photos on iPhone and easily make them into an animate GIF with this app.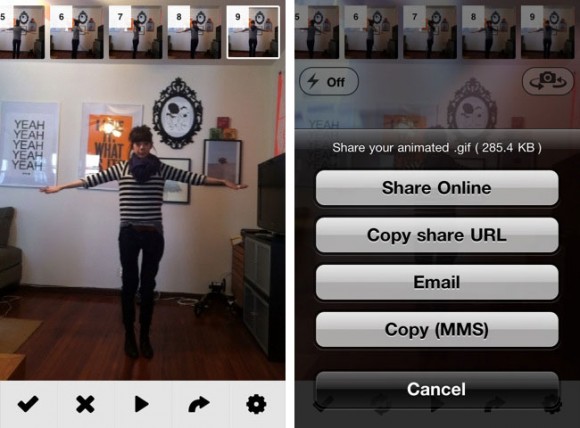 GIF SHOP app for iPhone and iPod touch is a free download this week. Features:
supports many frames (they recommend keeping under 150 frames, which results in huge 3-4 MB file)
two export sizes (300px and 500px)
loop modes: normal or back and forth
optional free GIF SHOP account to host images online
front and back cameras
save original captures for later editing
On the developer's to do list:
Camera Roll import
Export animated .gif to Camera Roll
Auto timer for time-lapse animations
The app was last updated July of 2011, so don't hold your breath about possible updates. Now, if someone makes an app that makes "moving pictures" for the iPhone.

Related Posts