Android Users Pirate Free Flipboard App
Pirates screw Samsung out of its exclusive Android app deal.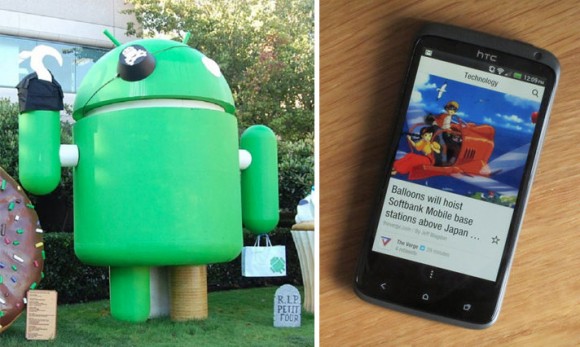 What's the hot Android app this month? A 2 year old iOS app: the new and still unreleased Flipboard Android APK leaked and is available for download.
The Verge, "Flipboard for Android leaks out for all to download":
"At the launch of the Samsung Galaxy S III, one unexpected inclusion was the Flipboard app — supposedly exclusive to the handset for the first few months. However, despite the fact that the Galaxy S III hasn't even been released yet, the Flipboard APK has been posted to the xd-adevelopers forums, allowing any handset to grab the social newsreader."
How did it leak? User Valcho from xda-developers said: "I just had a Galaxy S III lying around and I extracted the .apk using AirDroid."
Flipboard was launched for iPad in 2010, and released for iPhone and iPod touch in 2011. There is no need to pirate it on iOS devices because the app is a free download on the App Store for all iDevices.
Image: the Verge and this Android pirate here

Related Posts